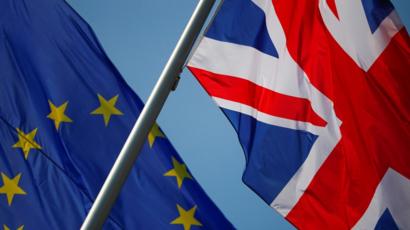 How will immigration changes after Brexit affect recruitment?
Brexit has been the buzz word on everyone's lips for what now seems like forever, but now its finally upon us, how will it change the UK's recruitment industry? The UK's decision to leave the EU raised many questions and concerns across the recruitment industry. From 1st July 2021, EU citizens and any family members living with them must hold or have applied for UK immigration status to legally work in the UK. Employees, employers, and policymakers now must plan for the impact of Brexit on working life and the UK economy.
The effects of Brexit on mass un/low skilled labour market has been obvious from the start, with the low paid labour style jobs being filled by eastern European's for many years the announcement of the UK's intention to exit the EU saw a mass exodus leaving gaps in this part of the labour market. The UK government responded urging employers to "move away" from relying on "cheap labour" from Europe and invest in retaining staff and developing automation technology.
But on a higher level how will it affect the skilled sector?
The new Brexit status will require UK businesses to adopt a longer-term talent attraction strategy.  The proposed points-based immigration system will mean that employers need to either focus on existing UK-based talent pools or plan in the required time and resources to bring EU nationals to work in the UK.
How will we retain existing workforces?
To protect against the possibility of losing employees who are EU citizens, employers must ensure employees are aware of their eligibility to apply for British citizenship or settled status before Britain leaves the EU. Empowering HR to communicate the specific details and urgency of registering for settled status is imperative at this time if companies wish to retain EU staff.
Building the UK Talent Pool
According to surveys 67% of UK graduates say that they now work in a role completely unrelated to their degree. The UK skills shortage in a globally connected world has grown over the last decade with fewer young people than ever getting into UK apprenticeships and joining industries such as manufacturing, engineering, aerospace and automotive. Businesses are being urged to directly engage with colleges and schools to showcase the variety of successful careers open to them across UK industries.
In It to Win It!!
So how can your business create a compelling proposition for your potential and current employees?
Define your purpose – Start from within… Do your current employees know what they are working for and do they understand your company's purpose? Publishing a positive company mission statement that your employees to buy-in to will help to establish their role in helping you get there.
Build a positive environment and strong culture – Sounds simple, create an environment where people can enjoy work. It is already proven that employees who enjoy their job prove to be the best performing teams. Make your employees feel valued, respected, and wanted, creating a positive environment at work. Listening to your employees plays a key part – they have good ideas and you should empower them to grow and develop.
Build a strong reputation – It is all about what you do and what people say about you. Turn your company into a place where people want to work – successful teams, a great product and strong leadership create a good reputation. Make your company a company people want to talk about.
Give your employees opportunity – Show employees the unique opportunities you can provide them to develop and thrive at your company.
Lead from the front – A good leader inspires people, instilling a desire to be better, to perform better and to exceed expectations.